➡️ Have you passed
a milestone level?
Come grab your badges
HERE!
➡️ Need some tips for a
hard level?
Head over
HERE!
Due to an issue with our servers, on the 5th of July
all Private Messages will be deleted and disabled.
Read more
HERE
🌞Read Before Posting - Why?😎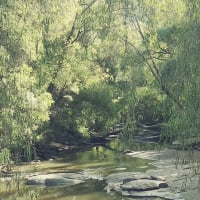 Lady_Sarina
Posts: 5,206
Jelly Moderator
🌞 Read Before Posting - Why? 😎
Reading Before Posting is helpful for Everyone & is a great way to show that Community Spirit! Gotta Love that!🤗💚🎈
How, you ask? Let's take a look at the benefits!😎
🤔Do you have spots for things at home, so you can easily find them when you need them? In Jelly, we have places to find topics you're looking for also!😉
🌴Placing like-minded topics together, helps make navigation easier & helps us know where to look when we become familiar with our Community.⬇️See our Jelly Community Areas below:
🎈Support: Tech, Game, Help Centre (White Ribbon), Device & Frequently Asked Questions Enquires & Articles in the Green Ribbons.
🎈Discussions: Jelly Saga Map Current Topics or Quick Links Index found in the Green Ribbons & there, from one spot you can navigate straight to Jelly Polls, Exclusive Game Team Content, Feedback Discussions & Fantastic Discussions right now!, Where to post screenshots for Badges, White Ribbon Areas for Activities & Level Info, Jellybean Project, Post your own Discussion on Jelly Saga.
🎈 Off-Topic Area (White Ribbon in Discussion): Jelly Community Explorer Quiz (receive a badge for learning where everything is & make you first 5 Comments to level up in this Area), Let us know you've arrived in Come Say Hi, let us know Where you are playing from & Jellybean Activities, Jelly Art & Creative Writing Indexes & opportunities to post your own!.
🎈 Level Tips Area - Game Play Tips & Jelly Saga Info, Guides, Videos, Conversations for exchanging helpful Game Insights & passing on thoughts to the Jelly Game Team.
🎈 Royal Championships Area: Arenas: Hints, Tips & Current Boards In Play, RC Badges: Our Winning Positions.
🎈 Contests Area: Find Current Contests in the Green Ribbons, Participate in Ongoing Challenges like the Weekend Challenge, Jelly Race, Jellybean Rules & Rewards, Jelly Badge List!
🎈 Ideas Area: Read Ideas Archive before posting your own & vote on ideas also.
🌴 Posting On-Topic in the Discussions for each Area is very helpful & frees up time to really get to know you & hear your responses! What is On-Topic? That is, commenting in the most appropriate Discussions for the topic you're conversing/ participating in & having comments relative to the subject at hand.
🌴 What if you have a great thought on a different topic, when you're discussing something else? No worries! There'll be a place for you to add that too & checking the Indexes is helpful for that! Just like at the Library I guess! Why do that? So we can find your comments really quickly, link them & pass them on!
🌴Secretary's tidy things up or it would get very messy! Likewise, we do "housekeeping chores" & this is great for keeping things easy to find & in the right place for you, even when on different Devices. No need to navigate multiple pages back to find something in Jelly Community as we have Quick Links & FAQ's.
🌴 Ever missed notifications for Activities/ Events but don't like things being retagged again? The Jelly Kingdom Community News, gets updated periodically, as we go & there is a Bookmark Option also!
🌴 We love to receive Badges & create them to bring to you! Yes these are often done manually also. What does that mean? OH yes! Patiently! Both for you & us, as they are added to your Profiles Individually for each Activity/ Contest! Posting in the specific discussions for Milestone Badges makes this a lot quicker & saves chores in moving things😅😉
🌴 Reading before posting also helps us free up time to create & collaborate on bringing you all Updates, Info, Events, loved & new contests, Jellybean Activities, Tech Support & find your comments to pass along! We're all busy with jobs, families & doing activities so anything that makes it quicker & easier is Awesome for all of us!💃👌
🌴 It's not enjoyable to close duplicates!😔 Seen a topic raised a while ago, noticed it's in the archives or didn't receive much attention but it interests you? No worries! Start your own discussion on it again in the most appropriate area! Think about why it might not've been picked up or responded to!
Could you improve on it? Would it be better as a Community Input Discussion or Poll before being submitted as an "Idea"? Would it need to be explained with more detail? Was it easily understood? Was it not workable & you've thought of some tweaks to improve it? Does it reflect the game & community? Don't be afraid to spruce it up a bit & use emoji's & pictures!
This discussion has been closed.