Update on Royal Championship's Future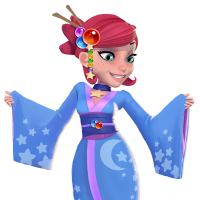 Royal Championship provided a bit of everything. We were competing with each other, defying techniques and strategies, challenging to do better. It's been an incredible journey together. And today we have a very important message from the studios:
"It is a sad day in our Kingdom, soon we'll have to say goodbye to the Royal Championship.
We are very fond of this feature and are devasted it needs to end, however, due to technical reasons, it will be no longer possible to continue the Royal Championship.
From our team, we want to thank you for all your love and support on this feature. It brings us great joy to see players play, compete, strategize and become true champions! From the bottom of our hearts, we thank you for being a part of this incredible journey.
Thank you, Champions!"
It was a great run, we sincerely thank you for avidly playing R.C. and sharing all your victories and battles with the community. You've become a Champion before our very eyes. Our beloved players will receive an exclusive badge as a precious memory for being a part of the Royal Championship.
Thank you, Champions, you've passed with distinction and forever be remembered.
Update: R.C. will be up till the end of January.
🍬 New in the Community? Register and comment now!
Comments