⚠️
Need help?
Check our FAQ:s first
HERE
A note to you regarding Dreamworld.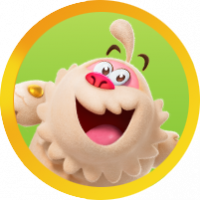 mulliganaceous
Posts: 25
Level 2
Dear King,
I am writing this message to request you to bring back Dreamworld, since the act of removing Dreamworld without any prior notice is nevertheless very disrespectful to players even though they have mixed reactions about this feature. I have already reached the mid 200s in Dreamworld, and a few other players have completed all or most Dreamworld levels. For those who are still progressing, it is extremely disrespectful to take this feature away without prior notice, and so it left me with no choice but to write you a note to notify the consensus results.
Around November 2016, players were noticing that the owl icon has been unexpected removed, as if it is a glitch. It has been revealed that the access to Dreamworld was temporarily removed due to negative player response. Nevertheless, I never expected that you removed Dreamworld for both platforms, especially without prior notice (such as a one-month notice).
It is rather unfortunate that Dreamworld hasn't been well received. One evidence is that even until the last days of Dreamworld, there are far more players who are approaching the wrench (current last level) than those who reached Dozy Dawn. As a result, you did prematurely end Dreamworld (666 reference) due to the unpopularity. It is hinted that the moon scale is the reason why Dreamworld is so unpopular, and it has led Odus being the most disliked character in this game. However, removing Dreamworld altogether is completely inappropriate anyhow, and made the problem worse, as it led several players filing complaints regarding this removal.
I have played a few other games before that, all of them being more strategy-oriented. In almost all cases, features intended to remain indefinitely (Dw is not a Limited Time stuff) should receive a prior notice before its shutdown. See Mafia Wars, for example: when an area is about to close down, Zynga will notfy all players that this feature is being removed.
There is a vibrant community site for Candy Crush, and it is known as Candy Crush Wiki (the encyclopedia of Candy Crush). I believe that all the level rebalancing is based on the response from this Wiki. Most level design contests and suggestions also came from the wiki.
In response to the untimely removal of Dreamworld, I have made several proposals to revive this feature, with the addition of moon scale rebalancing. The first thread and the continuation can be found here. There is also a poll regarding whether Dreamworld should be revived or even extended, and in the span of one month almost 150 players voted. The vote clearly favors in extending Dreamworld (73% voted in favor of extending, 13% voted in keeping, but still ending at 665, 6% have the neutral stance, and 8% voted against).
The main difference of the Moon Scale when Dreamworld revives is that Odus falls if the moon scale stays fully unbalanced on the same side for two consecutive moves. Odus cries out loud when the moon scale first became fully unbalanced.
I hope you read my message regarding the Dreamworld proposal. This helps rebuild player enjoyment to this game, as well as greatly reduce frustration from Dreamworld. You should also email me regarding your personal views about removing Dreamworld as well.
I go by a slightly different main email ([email protected]), since my mail Facebook account is indefinitely deactivated for privacy reasons. I highly recommend that King and King Care should not have separate accounts.
Sincerely,
Mulliganaceous