⚠️
Need help?
Check our FAQ:s first
HERE
Remembering Dreamworld and the Mobile Map.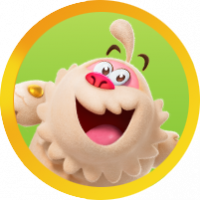 mulliganaceous
Posts: 25
Level 2
I am sorry to tell that though Dw is less popular, it is still very disrespectful to remove Dw without any prior notice, as noted in my previous question. People noticed it simply disappeared, and there aren't any notice, on any social media, or official blog regarding the removal of Dreamworld. Usually, the removal of a major feature is usually announced in advance, usually in the forums or on the official sites. On the wiki, I have created a level design contest as an attempt to revive Dreamworld, you can see all of them in this link. Also, I am suggesting you to create new elemens every few episodes to improve engagement.
I also noticed that you have put the revamped 3D map to the HTML5 version, despite the majority voting against this map. My efforts in reverting the mobile/HTML5 map has been futile, even though the moderators stated that it is in the testing phases, and not officially announced.
It might have been involved in the roadblock preventing people from moving on to any next episode, and it only happens in the revamped map (the earlier versions introducing such map, now fixed). I have to use a trick involving reinstalling to get a one-time glimpse of the ordinary map to access the next episode.
Even though almost all the glitches involved in the revamped map has been fixed, the majority still vote against the revamped map, both through King and the unofficial Candy Crush Wiki.
You can see the evidence of people complaining about the revamped map in this post, along with my blog post on the wiki regarding the map. However, I am also suggesting players to try out the new map, and allowing them to revert to the old map, or toggle between these two maps.