I can't send nor receive lives via Facebook 👉 Update your game! More info
HERE!
🍰️ 🎉️ 🎈 Level 8000 in Candy Crush Saga is here - Let's make the biggest cake together, get badges and more!
HERE!
🍬 🍬 The Candy Necklace in Candy Crush Saga!
HERE!
/ / 🎯 Level complete messages improvements! More info
HERE!
🏆🥇 Win Gold Bars and exclusive Community badges
HERE!
New 3754 is IMPOSSIBLE!!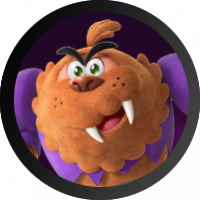 jfactor
Posts: 12
Level 2
The new design of level 3754 is about as impossible as a level gets.  What used to be a level of frostings with 18 moves is now a level of licorice and 15 moves.  Given the size of the playing area, it takes at least 10 moves just to create enough combos to get a couple of the keys, definitely not enough moves to even unlock all 15 chocolate pieces, let alone destroy them.  Please leave the original design of the levels alone and work on creating new ones.