🍫
Chocolate Box
Server Error/ Box missing or disappeared! More details
HERE
⚠️
Need help?
Check our FAQ:s first
HERE
Collecting orders in Candy Crush Saga!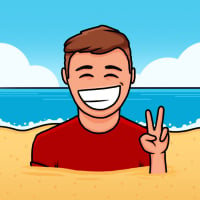 Marc_Shark
Posts: 40
Kingster
On some levels of Candy Crash Saga you will be asked to collect "orders".What is that? Don't worry, I will sort you out with all of the details. Sweet!
What is an order?
An order is an objective that needs to be cleared to complete the level. Some of these levels may require you to complete one or more orders to win.
Whenever an order has been cleared, a check-mark will let you know that the order is already completed. Complete all orders before you run out of turns and you will win! Sweet!
How do I collect orders?
To collect orders, you need to complete the specific goals for the level. Matching candies, destroying blockers, combining special candies or collecting special candy will decrease the number in the order. When you reach zero, the order will be completed! Divine!
Types of order:
There are different types of orders to clear to win a level:
Candy Color order: You need to collect a certain number of candy of the color specified. It could be 15 green candies, 20 blue candies, 10 orange candies… Combine them as you would normally until you reach the requested goal!
Blocker order: To get this order done you will need to clear the specified blocker. Maybe chocolate, maybe liquorice swirls… Anything! Make sure you learn how to clear them.
Special Candy order: You have to get the specified number of special candies to achieve your goal. What do you need to do? Easy! If it requests that you have to get striped special candy, aim for those 4 candies combinations! Each of these sweet combos will count towards achieving the special candy order.
(If you look in the top right corner there are 3 moves to collect the order. Every time two special candies are matched, the number in the corner is reduced. After 3 moves matching two special candy. The order is collected!)
Special Candy combination: To complete this order, you need to combine two requested special candies. You might need to combine wrapped candy and striped candy. These kinds of orders tend to be harder to complete if there are more colors. Get ready!