🍫
Chocolate Box
Server Error/ Box missing or disappeared! More details
HERE
👑 
King.com not loading
Help and info
HERE
⚠️
Need help?
Check our FAQ:s first
HERE
Learn about the Swedish Fish in Candy Crush Saga!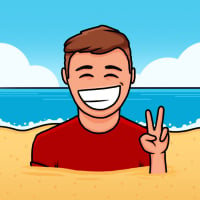 Marc_Shark
Posts: 40
Kingster
What is the Swedish Fish?
The Swedish Fish is a special candy in Candy Crush Saga. This kind of candy used to appear in jelly levels only. After level 1247 it can appear at any level. They are here to stay!

How does the Swedish Fish work?
Swedish Fish are used like normal candy. They need to be matched with other candies of the same color to get activated. When the Swedish Fish is activated, it will fly off the board, and three tasty Swedish Fish will swim back in the board to eat three squares of jelly at random.
Any jelly under a blocker will also be cleared. The Swedish fish will eat a layer of the jelly and the blocker! Swedish fish are really hungry, and they will devour almost anything, sweet!
But sometimes, they might not be so hungry after all. If a Swedish fish eats Liquorice swirls and liquorice lockers, it will be cleared as well, but unfortunately, the jelly underneath will remain. Keep this in mind!
If there are less than 3 pieces of jelly on the board, the Swedish Fish will just eat a candy at random. Some candies are red, some candies are blue! Swedish fish will eat all of them if they have the chance to!
Tasty! You just won the level! During the sugar crush, three jelly fish will swim into the screen and eat a random candy for any move you had left before beating the level. Each candy they snack will give you 1020 points. And if they eat a Candy Bomb you will get 300 points! Tasty! Let them help you get the highest and sweetest score!
Swedish Fish combinations!
As mentioned before, the Swedish Fish is activated like any other candy on the board. Get funky and creative trying all the combinations you can! Try combining Swedish Fish with every Special Candy you like. Striped Candy, Wrapped Candy or Color Bomb! So many possibilities!
Swedish Fish and Striped Candy will make each of the 3 Swedish Fish behave like a Striped Candy. Crushing a whole line or column of candy. Tasty!
Swedish Fish and Wrapped Candy will cause the 3 fish to act like a Wrapped Bomb when landing.
Swedish Fish and Color Bomb, will make the 3 tasty little Swedish Fish transform into dotted Fish! If they land on a candy, the candy eaten will turn into another Swedish Fish and act normally from there.
Tiffi loves Swedish fish! Do you like them too? Play Candy Crush Saga and try the Swedish Fish!