🍫
Chocolate Box
Server Error/ Box missing or disappeared! More details
HERE
⚠️
Need help?
Check our FAQ:s first
HERE
Sweet tips to beat level 1879 in Candy Crush Saga!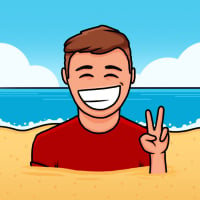 Marc_Shark
Posts: 40
Kingster
 Looking to win some Gold Bars? Click here!
 :star:
Level 1879 in Candy Crush Saga can be difficult to complete - it is qualified as a hard level after all! But don't worry, "hard" does not mean impossible! We are here with some tips that should help you beat Level 1879 once and for all.
What do I need to do?
To beat this level, you have to collect orders. To do so, you have to complete two smaller goals. Each of these goals is easy to achieve on their own, but it gets a little trickier to clear them both at the same time.
First, you have to clear 75 pieces of Layered Frosting. And on top of that, you need to clear three regular yellow candies - all of it, before you run out of turns!
Having a good understanding of how the Frosting and the Lucky Candy works will help you decide which strategy you should follow to clear the objective.
How does the Layered Frosting work?
Frosting layers occupy one square until cleared. These layers can be destroyed by matching candies right next to it or by the effect of special candy.
To remove the Frosting completely, destroy each layer of frosting. Crush the blocker up to 75 times to clear the first of the two goals to pass the level.
How does the Lucky Candy work?
The Lucky Candy works as a pre-game booster. They have a very characteristic look - a colored sphere with an unmistakable tick mark.
To activate a Lucky Candy, you need to match them with other candies of the same color. Lucky Candies function like regular candies but will transform into whatever element you need to help you achieve the level goal. It can turn to a regular candy, any special candy or even a blocker!
Cross your fingers three yellow candies! Click here to learn more information about the Lucky Candy.
Looking to win some Gold Bars? Click here! 
:star:
Tips!
There are a lot of things in this level that you need to take into consideration. Learn them all, and you will be one step closer to beating the level!
There are only four different candy colors, which makes crushing candies easier! Take advantage of this and create as many Sweet combinations as you can.
Try maximizing the effect of your special candy. Combining different special candy will help you reach more blockers and also reach the marmalade on top of the Lucky Candy - to free them. They are isolated from the main board making them difficult to reach.
Try clearing all the blockers before you target the Lucky Candy. If there is still some frosting on the board before you crush a Lucky Candy, there is a chance that it could become Frosting.

If you have not cleared all the blockers before crushing a Lucky Candy, it might not become a yellow candy! Therefore you won't be able to complete the goal to pass the level. Getting Frosting from a Lucky Candy is a NO NO, it will automatically mean that you can't complete one of the orders.
But if you destroy all of the blockers, the Lucky Candy will become a yellow candy for sure. There is a luck factor that you can eliminate just by getting rid of all the Layered Frosting.
Hopefully reading this guide will increase your chances of claiming victory.
This discussion has been closed.