🍫
Chocolate Box
Server Error/ Box missing or disappeared! More details
HERE
👑 
King.com not loading
Help and info
HERE
⚠️
Need help?
Check our FAQ:s first
HERE
Introducing the Candy Cane Fence!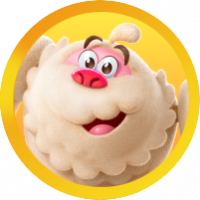 Daniel
Posts: 109
Level 3
There is a new blocker in Candy Crush Saga. Meet the devious Candy Cane Fence!
What does the Candy Cane Fence do?
The Candy Cane Fence is an impenetrable candy-cane barrier which stops candies, that are either side of it, from being matched or switched with each other.
This devious blocker can also prevent candies from falling or moving depending on its orientation - horizontal or vertical.
The Candy Cane Fence is indestructible! Yes, this sugary titan is an immovable object. You won't be able to blast your way out of this one, so you'll have to use your puzzling skills to think around it.

Where is the Candy Cane Fence?
You'll first encounter the Candy Cane Fence in level 3246 which is in episode 218!