🍫
Chocolate Box
Server Error/ Box missing or disappeared! More details
HERE
👑 
King.com not loading
Help and info
HERE
⚠️
Need help?
Check our FAQ:s first
HERE
Falling Icing in Candy Crush Saga!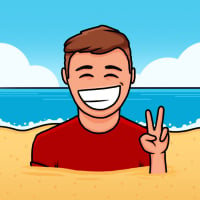 Marc_Shark
Posts: 40
Kingster
A base of delicious golden batter. A layer of tasty chocolate and some extra amazing toppings! The Falling Icing is one of the most mouth-watering Blocker in Candy Crush Saga yet!
What is Falling Icing?
The Falling Icing is brand new waffle shaped blocker in Candy Crush Saga! It can be found from level 450 onwards. Don't get fooled by how delicious it looks. Learn how it works and how to beat it!
How does it work?
This blocker behaves similarly to the Icing Blocker, but it's affected by gravity. Therefore, if you combine a candy right underneath, it will fall down! The Falling Icing can't be matched. You will need to dig in with your sharp teeth to make it disappear. Tasty!
It only occupies one of the tiles of the game board. Every time you combine 3 regular Candy right next to it or even when you hit the blocker with a special candy effect, you will get rid of one of the layers of this tasty blocker. Keep doing it until you completely get rid of it!
The blocker will be available during the last week of April 2018. Play Candy Crush Saga and practice how to clear the Falling Icing Blocker! Divine!