🍫
Chocolate Box
Server Error/ Box missing or disappeared! More details
HERE
👑 
King.com not loading
Help and info
HERE
⚠️
Need help?
Check our FAQ:s first
HERE
Tips and tricks to beat level 3521 in Candy Crush Saga!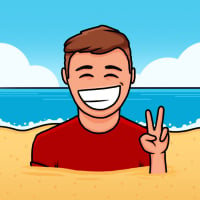 Marc_Shark
Posts: 40
Kingster
The main goal of the level in Candy Crush Saga is to collect all five ingredients. To drop them you need to destroy the blockers underneath. 
Try clearing the bottom blocker section to maximize your chance of creating special candy. Combining special candy with other special candy will create a big domino effect that can help you hit unreachable blockers in its way. Aim for the big combinations to get the most out of every move. Try creating vertical striped candies to target the blockers above and bellow. 
Keep an eye in the special candy dispenser in the top right corner of your display. There will randomly appear some special candies that you can use to crush candies and blockers towards your objective.
Get familiar with the portals and the arrangement so you can predict where the next special created by the dispense will fall. They are located right beneath the conveyor belt, which will move the special candy from right to left in the direction of the pink arrows. The portals are arranged in a left to right order, they will help to drop the special candy to the game board. Where you will be able to combine them.
Try to wrap your head around the mechanics of the level itself, if you play the level a few times you will have a better idea of how the game board will behave. Therefore you will have a chance to create your solid personal strategy. The different dispensers in this level will drop the different elements at a random rate. 
Also, try checking the top 5 ingredients constantly. This way you will know which area you have to target next with your special candy combinations.
In game booster like the UFO are really useful, they will help you clear 3 key blockers to achieve your objective.