🍫
Chocolate Box
Server Error/ Box missing or disappeared! More details
HERE
⚠️
Need help?
Check our FAQ:s first
HERE
Tips and tricks to beat level 3514 in Candy Crush Saga!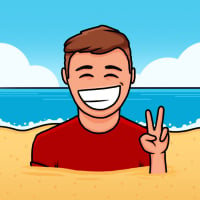 Marc_Shark
Posts: 40
Kingster
The objective of this level in Candy Crush Saga is to clear the jelly underneath the blockers at the center of the game board. The Jelly blocker is trapped inside Candy Cane fences, as well as surrounded by licorice. Licorice does not come back once destroyed, your goal is to try to get it out of the way to be able to target the Jelly with your combos. 
Clear the candy from below the dispensers and focus on clearing the keys to start targeting the jelly as soon as possible. Try playing this level from the top of the top of the board. Look for combos to reach the center where the jelly is hidden.
Create as many Candy Bombs and Special Candy as you can. Best combinations in this game are made with Color Bombs. Combine them with Striped Candy or other Color Bombs for better results. There are only 3 colors in this level, which should make the task of creating Special Candy a lot easier.