🍫
Chocolate Box
Server Error/ Box missing or disappeared! More details
HERE
👑 
King.com not loading
Help and info
HERE
⚠️
Need help?
Check our FAQ:s first
HERE
How to beat level 405 in Candy Crush Soda Saga!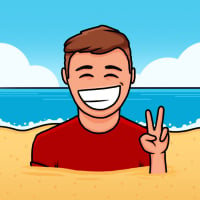 Marc_Shark
Posts: 40
Kingster
The goal of this level in Candy Crush Soda Saga is to save the Bear before you run out of moves!
One of the biggest difficulties is that this level has several stages. You will need to adapt your strategy depending on the mechanics of each of the stages. 
First stage: 
In the first stage of level 405 you will need to pop the bottles to raise the soda level to the top. As well as breaking the Licorice on top, if you match candy right next to it you will speed up the process. Try not wasting extra moves trying to create special candy. Try advancing through the level saving as many moves as you can towards the end of it. 
Second stage: 
After the game board has moved down a bit in your display. You will be able to spot a dispenser blocked by more Liquorice at the bottom left of your screen. Clearing them will get you two sweet Color Bombs one right next to the other. But wait! Sometimes trying to free them can cause you more harm than good. You might need to waste a lot of valuable moves to do it. Color bombs are always a bonus but in this case, you will be better off focusing on bringing the Bear down as fast as you can.
Third stage: 
The game board will move to the left side again. Back to more or less at the beginning of the level. Your goal now is to move up the Bear quickly! Your best ally at this point are Candy Fish, they will be quite helpful! Try combining candy right next to the Icing to speed up the process. Sweet! 
It can be quite tricky to create special candy with 6 colors to play with. So be careful and don't miss those opportunities!