📣 📩 Email notifications: customise your experience in the forum!
HERE!
🏆🥇 Win Gold Bars and exclusive Community badges
HERE!
// 🗳️ 🏖️ 🏰
Community Poll & Feedback:
Tiffi's Beach Games Week II - did you have fun playing ? Let us know
HERE!
/ / 📮 Week 1 🆚 Week 2: which one was better? Vote
HERE!
/ / 👋 Don't be shy and say Hi!
HERE!
Not receiving my lives / prizes!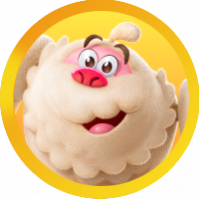 AmandaWordy
Posts: 8
New Bee
Hi, I've just cleared loads of levels and won lives, sweets etc and yet again not received them! This keeps happening, inc on the bean stalk again.
Plus I'm not receiving lives again, the envelopes stuck white again, I got it back briefly but now nothing for a couple of weeks again.
Is it just me or are there loads of bugs recently!??
Starting to get frustrated now with Candy Crush!