🎃
Halloween in Candy Crush Saga!
Find all details
HERE
🍰
Baking Adventure!
Exclusive preview on what's coming to the game
HERE
Loved level 55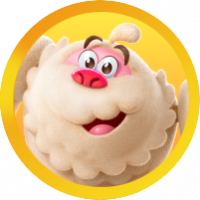 hardus77
Posts: 2
Newbie
Hello everyone,
I'm a pretty casual Candy Crush player. I tend to play level 55 over and over, as I find it really relaxing, and easy to build up a really large score.
When I fired up level 55 today, I found that it is totally different. Rather than the 4 open slots at the top with 3 matching candies at the start, it has a much wider opening area, with a lot more candies locked down. Additionally rather than starting with 12 moves, you now start with 22 moves.
Did the game get changed, or have i inadvertently changed a setting somehow? I looked at the wikis and they all show the level 55 I know & love.
Thank you!