Welcome to Level Help & Tips - READ before posting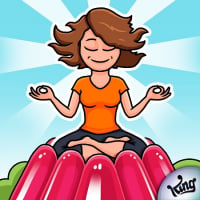 Jelly_Jenny
Posts: 1,899
Community Manager
Hello Candy Crushers, 
If you are looking for some help to pass a level, or if you have some amazing tips on how to pass a level, you have come to the right place! 
Some ground rules for this section, so we can keep the section as tidy and user friendly as possible:
1.
Check first if someone has already posted about the level
. If that's the case, you can join the existing conversation. You will find a search bar on top. 
2.
Make sure you're giving as much details as possible
. A picture will most times tell more than words! If you don't know how to take a screenshot, check
this link
3. 
Be Constructive - Be mature
, respect our
Community Guidelines
and stick to points 1 and 2.
Let's help each other out and Sweeten our day! 

New to Candy Crush Saga or Community? Check out Beginner's Corner
here!
New competition in Candy Crush Saga! Check it out
here!
New Superstar competition in Blossom Blast Saga
here! 
This discussion has been closed.