⚠️
Need help?
Check our FAQ:s first
HERE
What happened to the Daily Quests?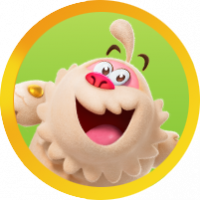 José_Savelkoul
Posts: 328
Level 3
Twice a day we were able to play a small Daily Quest to earn a couple of boosters. Why is this now gone all of a sudden as well? I never had Build-a-Bot, never had the Space Dash or Mort's Helmet, now you're taking away one that I do have? Just like you did with the Buddy-challenge? You'll probably say it's some test again. But don't you see? With all these so called "tests", you're gone lose it? Please do bring back the fun in the game. Maybe you should pay more attention to the quality of this game. Show your loyal players that you care. That way more people will keep on playing I think. Or did you temporarily take it of to get rid of those timed boosters, and return the regular boosters to the game again? That's what I'm hoping for.

Thanks for listening, and have a nice evening.