Due to an issue with our servers, on the 5th of July
all Private Messages will be deleted and disabled.
Read more
HERE
🏖️
Sweet Summer Season!
Find all beach season events in July
HERE!
🍬
Which level is the sweetest?
Let us know and win 24h Unlimited Lives!
HERE!
Episode explorer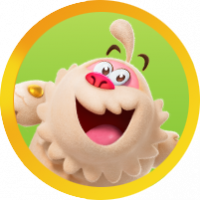 Mangai
Posts: 65
Level 3
Did anyone played episode explore weekly race..
If anyone complete
 0 to 3 episode = 5 gold bars
3 to 5 episode =10 gold bars
5 to 7 episodes = 15 gold bars as rewards.
I got 15 gold bars for completing 10 episodes on a week.
This is little bit same as episode race as race between five players.
I like this episode explore race..this week I didn't get any notification about this.please bring this race to everyone.