Customer service outside the community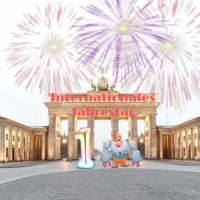 Spinnifix
Posts: 18,506
Ambassador
To all players !!!
😀🙄
This survey is very important to me! I am a player who helps other players with their problems.
Some problems cannot be solved by the community and so the players are sent to customer service.
I often read that the players, like me, did not get any answers.
Now challenges are running to win boosters or gold bars. Unfortunately, I have not received anything from the challenges I won. Like this time again. Therefore I would like to know from you how satisfied or dissatisfied you are with this customer service that sends the automatic emails!
In my opinion, something could be improved there !!!
What do you say!!!
Customer service outside the community
77 votes

💓
Where there's a will, there's a way
💓 
😉
One look at my profile would help everyone!
👍 
Did you know that there is now an
international room
for German - French - Spanish?
 🍐
Player Expert for Papa Pear
🥥
This discussion has been closed.