📣 📩 Email notifications: customise your experience in the forum!
HERE!
🏆🥇 Win Gold Bars and exclusive Community badges
HERE!
// 🗳️ CCS Boosters: Vote for your favorite and tell us why
HERE!
// 🌟 What level are you on...Today?! 🙌
HERE!
// ➡️ 🔔 Don't be shy and say Hi!
HERE!
// 🌟 🌟 What Candy Zodiac sign are you?
HERE!
New member! Surprised no perks contests for levels under 5000+⁉️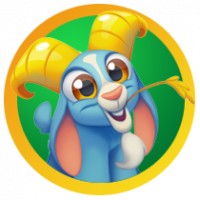 AudreyFRUK
Posts: 3
New Bee
Hi Candy Crushers!
This is my 1st time on this community chat!👋🤗
I was hoping to find contests or tips to get extra perks but, unless I'm mistaken, these are only offered when you reach high levels such as level 5000++.
Could you please guide me where to look to find any of those contests for perks for people only reaching level 1000+ as recreational players don't always have the opportunity to often play, especially when we are only given 5 lives to start ⁉️⁉️
Many thanks Crushers 😉☺️