[Finished] Tiffi's Summer photos - find the error and win Boosters!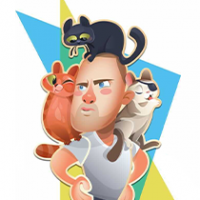 Crazy Cat Lad
Posts: 8,718
Community Manager
👪 New to the Community? Register here in just 2 seconds!
Tiffi is already in a total summer mood and relaxing by the lake and having popsicles with Yeti and Olivia.
She made some photos of her trip, but when she made six copies of the exact same photo, she discovered an error in one of them. One photo is actually different!?
Can you figure out which one?
If you can find the photo that is different from the others, post your answer and get the chance to win 3 Candy Hammers!
We'll pick 5 players that found the different photo when the competitions ends and send out 3 Candy Hammers each.
Take a closer look and see if you can find it.
Good luck!
You have until Friday 10 July 2020 09:00 CET to participate and the Terms and Conditions are right here.