⚠️
Need help?
Check our FAQ:s first
HERE
Level 3599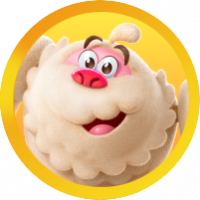 Mark_Adcock
Posts: 119
Level 3
This level is practically impossible. Three days and over 100 tries later ... nowhere near.
11 moves to collect 60 licorice (which is delayed in dropping), 50 fish (that count as one even though three spawn) and 10 packets.
So few moves and so much to collect means one thing: the ONLY way to win legitimately is to make a move and hope a ton of cascades are triggered. In other words, zero skill, zero strategy, just luck. This is why your game is a pile of steaming crap. The player is meant to just mindlessly move and sit and watch to see what happens, totally out of his control. Sheer tedious garbage. Every level is the same - no fun, just wait for the game to allow you to pass. I really can't be bothered with it anymore - playing impossible levels over and over for days is the best your pathetic developers can come up with? All the game is good for is this ... to bore the living crap out of people. I use the word "game" loosely here - by definition a "game" is fun and entertaining.
This excuse for a "game" is certainly neither.