Post Something Which Can Touch Our Hearts 😍💖😍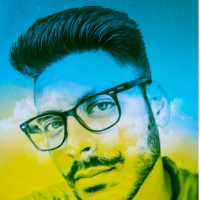 rajdeeptb
Posts: 3,152
Legend
Hello dear King Community Members
Welcome all to Our Adorable And Large Community. ◐.̃◐
This discussion is created for fun.
You All are Invited Here. ๏_๏
So 😉😉😉😉
You Can Post Anything according to your mind which can touch our hearts (Also our Souls) ︶︿︶
If your Mind Is Funny you Can Post A Funny Joke
Or you Can Post Gifs 👇👇
Or something Different
You Can Also Post Beautiful Lines, Unique Thinking, Motivational Quotes.
Or something Different Picture or Videos 😊😊😊
👇👇👇L(*OεV*)E
If you Love Any pets or things which is present in This universe or World. Share It Here 👇◌⑅●♡⋆♡LOVE♡⋆♡●⑅◌
As i Like To See sunset 🌇 From the Top Of Hill's
Great!
✨👑🎩👑🎩✨👏👗👕👗👕
🎤🎶🎺🎶🎵📢🎶🎸
Party Time!
SO LET'S START IT 😊😊
Have Fun 😃😃
i am tagging to the Tagging Queen @Diamond Lim 😊😊
Please Tag Active Members To Participate Here ✔✔
i also Tagging To Few Members ✔✔
@Sweetice @rock2233 @Anahita_2005 @pearl_chetna @wykoon @sameeksha @Breee @jamilsidiq @lilac1015 @cobismolly