I can't send nor receive lives via Facebook 👉 Update your game! More info
HERE!
💎️ New! Golden Path & Diamond Path! All the info
HERE!
/ / ⭐️ ⭐️ Candy Crush All Stars Tournament! Who'll be the UK's top Crusher?!
HERE!
🍬 New event in Candy Crush Saga: Olivia's Flavour of the Day!
HERE!
🏆🥇 Win Gold Bars and exclusive Community badges
HERE!
Level 4397 broken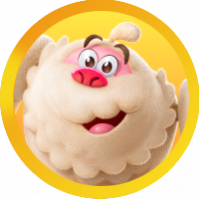 Kimchen
Posts: 2
New Bee
Hello,
In Level 4397 you have to destroy 34 yellow candies. There are 17 yellow spheres and once they are destroyed they become 17 normal yellow candies. All the Internet Videos show, that it counts to destroy the yellow spheres. But in my Account it doesnt. So i always get the message that i cant Masters the Level because there are not enough yellow candies available. I have even Managed to combine two color bombs right at the beginning and got the message of an immediately fail After that in the Level. Please Help me!
Greetings Kim