I can't send nor receive lives via Facebook 👉 Update your game! More info
HERE!
⭐️ ⭐️ Candy Crush All Stars Tournament! Who'll be the UK's top Crusher?!
HERE!
🍬 🗳️ What's your favourite Candy Crush Saga challenge?
HERE!
🏆🥇 Win Gold Bars and exclusive Community badges
HERE!
Level 635..ready to uninstall!!!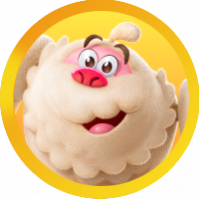 Jena28
Posts: 20
Level 2
Hi Everyone,
So I've been playin candy crush since December, 2019. It started as an escape when I found out my childhood friend had pancreatic cancer (she passed in January this year). I've been hooked ever since & its a great time passer😚, however, I will soon reach my 4th week on level 635!! I have NEVER been on ANY level that long & its annoying as hell! Im ready 2 just take it OFF my phone! Challenges are fine, but this is BEYOND ridiculous!
How am I supposed 2 bring down ingredients with that dumb frog in my way? Then by the time I'm able 2 move it, 1 ingredient is released & b4 it reaches the bottom, game's over! I have only been able 2 send 2 ingredients through, never all 4! I asked 4 help on here & I cant remember the name of the nice person that sent an updated video, but it was so small & there was no way 4 me 2 make it bigger so i could see the strategy. Not sure how u all got pass this level but if I'm still stuck after week 4, I'm done with this game!