🍬🍫🍭 National Candy Day - Color Bombs to win! (finished)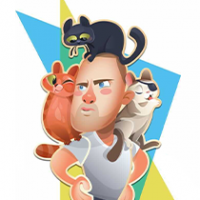 Crazy Cat Lad
Posts: 8,734
Community Manager
👨‍👩‍👦‍👦 New to the Community? Register here in just 2 seconds!
Do you know what holiday comes right after Halloween?
In case you missed it, mark your calendars with the National Candy Day!
When?
On Wednesday 4th November it's the National Candy Day, but let's celebrate this special day an entire week in the Community!
How?
Share your absolute favourite candy with us here on the page.
Do you love chocolate or are you crazy about jelly candies? Is it a smooth fudge or juicy fruit drops that is your sweet weakness? Are you craving after marshmallows or gummy bears? Maybe licorice or something minty?
Post a pic of your favourite candy to participate in the celebration and let's make this thread the sweetest and biggest candy mix ever!
Take a photo with your smartphone of your favourite candy, in the supermarket or when you're enjoying your sweet favourites. Feel free to also use an image search engine and post a pic from the internet, if you're cutting down sugar this week.
Color Bombs!
We'll pick five random players who shared their candy love that will win 10 Color Bombs each. The Color Bombs will be sent out on Friday 6 November already, so post your pic now!!
You have until Friday 6 November 06:00 EST to participate and you'll find terms and conditions here.