Level 8812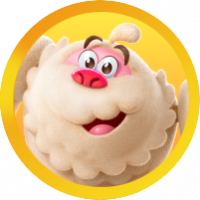 Michael-6
Posts: 277
Level 3
This level needs considerably more moves than are provided.
Issues- there are only 22 moves. You have to clear 5 sour skulls. At least a few moves will be wasted because the small starting spaces means you won't be able to match candies near the required skull.
Once the skulls are clear you have to get 4 frogs- you get 2 bonbon blast colour bomb things to maybe help, but the game has a habit of blowing them up for you and not helping out with the required colour of the frog.
Oh, and there's a bajillion layers of icing to be cleared stuck behind candy cane blockers, behind which is double jelly layers.