What happened to the "old" Candy Crush?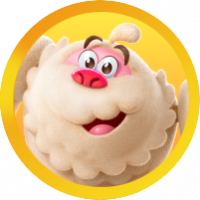 Ondrashek06
Posts: 6
Level 2
I remember playing an "older" version of CC on Facebook where it used the "old" font, and the buttons were stylized as candy bar wrappers instead of just candy, and it had certain boosters like the one that removed all chocolate in a level and jammed all generators for 5 moves, and another one that was a big mouth that went through the level and crushed everything it touched. Here's an image of what do I mean by "old" CC:
But when I go to the link to play on Facebook, I just get the mobile version that I personally got kinda tired of. Is there anywhere where you can play the "old" version with the boosters like the chocolate jammer or big mouth?