🍫
Chocolate Box
Server Error/ Box missing or disappeared! More details
HERE
👑 
King.com not loading
Help and info
HERE
⚠️
Need help?
Check our FAQ:s first
HERE
winning streaks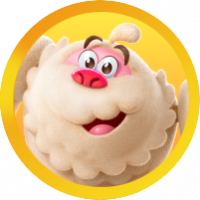 candycrushmorr
Posts: 4
Newbie
If you are then as you can see in the screenshot the lucky bags only go up to five. When you win more than five levels the number is shown in the rectangular box above the lucky bags. The bags do not increase in number after you have reached five.
So in your case the fifth lucky bag would be highlighted, but the number in the rectangular box would say "win streak: 12"
The bags only show you what your reward is for winning. So after winning five times in a row you get three moves, colour bomb, striped/wrapped candy. The rewards don't change after the fifth win, so the bag does not need to change.
Hope that makes sense.
ok, that helps a little so what I am saying is I never get the rewards after winning streak 5 then it resets.
This discussion has been closed.