What's going on with Puzzle Pursuit and my trophy/lives?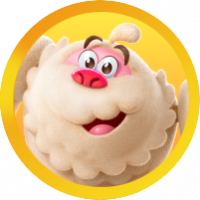 DonOfBurnaby
Posts: 2
Newbie
The night before last I was first in my group of puzzle pursuers (actually the wee hours of the morning June 10/21. Here is a screenshot of my Puzzle Pursuit event score and the time remaining.
And here is the corresponding map (please note gold trophy at bottom). These are just before losing my last life on level 2754 after which I shut down my PC and internet.
I returned later that morning to find nothing pertaining to Puzzle Pursuit, in fact my Events screen is almost non-existent as you can see:
. The map shows my gold trophy is gone and I have only 5 lives instead of 6 when full!
I was kind of expecting some kind of reward but figured it would show up so continued playing level 2754. After losing a 3rd time, at least my Events screen returned to normal however I noticed my life timer was starting at 30 minutes even though I had the gold trophy in the previous episode (you can see the top of it sticking up at the bottom)..
I kept playing as the day progressed and into June 11/21. Here' a few more screen shots of my Events and Map screens and how they've been changing throughout the day. My gold trophy returned but there are still only 5 lives when Full instead of 6.
My events screen lost some info again, but later returned.
Below you can see my gold trophy has changed to bronze even though there are 12 levels showing with crowns and/or blue stars.
Even Minty disappeared from level 2755 for a while but she did return.
And finally: in the current episode the number of levels with crowns and/or blue stars does not coincide with the trophy progress indicator in Events. I've included a short capture showing this below. Well that didn't work, so here's two more images from said video. The map shows 8 crowns and/or blue stars while the trophy indicator only shows 5.
I've tried to keep it brief but so many weird things are constantly changing its not that brief. Anyone else experiencing this? Will I ever get my indicated rewards for the Puzzle Pursuit. Will anybody even respond to this? I guess I'll just wait and see. Thanks.