⏲️🍭🍩👋 Daily Treat Machine - new bonus feature in Candy Crush Saga!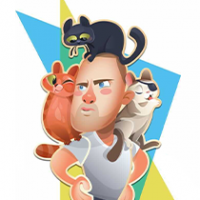 Crazy Cat Lad
Posts: 10,474
Community Manager
👨‍👩‍👦‍👦 New to the Community? Register here in just 2 seconds.
The Bubblegum Troll did see the future in his crystal ball a time ago HERE. A new booster feature is coming to the game - The Daily Treat Machine!
The Daily Treat Machine is a new daily bonus feature where you can claim sweet rewards every day you log in to the game.
When and how can I get this feature?
The Daily Treat Machine will be rolled out in the game from 15 June 2021 and soon reach all players and all devices. It will automatically pop up when opening the game when you have got it.
Make sure to have the latest update installed on your device to be able to receive The Daily Treat Machine as any other new features to your game.
How does it work?
The machine's meter has six tiers. Each tier is a 5-day login streak.
For every tier you reach, the daily reward will increase in value. The higher the tier, the better bonus!
On top of the daily reward, you will also have a chance to get a bonus reward every day. The bonus will also get bigger and sweeter the higher up you are on the machine's meter. 
When you have reached the last tier of 30 days, you will then have a chance to win the Jackpot on top of your daily reward!
When and how does the meter reset?
If you miss logging in a day, the Daily Treat Machine will reset back to the previous tier on the meter, but it can also reset all the way to day 1. So better play safe and log in every day!
When reaching the last tier of 30 days, the meter will stay on day 30 with a chance on the Jackpot. It won't reset unless you miss logging in.
Do you like this new addition?
Did you manage to win some extra Boosters?
Do you log in every day to not lose any progress?
Let us know how you feel about this new daily treat in the game!