🍬⏳️ Mr Toffee's Memory Lane - Level 8000!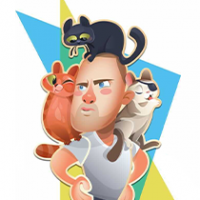 Crazy Cat Lad
Posts: 11,092
Community Manager
👨‍👩‍👦‍👦 New to the Community? Register here in just 2 seconds.
The ten thousand level in Candy Crush Saga is almost here. This is a huge milestone in the game's history!
Before we start the ten thousand sugar rush, let's continue the recap of sweet memories in Mr Toffee's Memory Lane.
Level 8000
The eighth millennial level was released in October 2020.
During the autumn in 2020 many sweet and sour blockers were introduced. The Licorice Fence and Licorice Curls made some levels trickier.
The Sour Skulls made their entrance in Halloween 2020! A feature that is still spooky in the game.
The Order Locks with an specific order and amount to collect gave the levels a new fun challenge!
A new colorful fellow said hello as well - Coco!
Coco with a big smile and giggling attitude surely made the game more colorful and sweet.
Our UK players surely remember the All Stars event at this time:
Let's be nostalgic and replay level 8000!
Play level 8000 and share your score by posting a screenshot of the 'Level completed' message here on the page.
Do you remember what you did in October 2020? Were you already at level 8000 in the game that the year? If you do, please also share your memories in your comment.
All players shared their score from level 8000 will get Mr Toffee's Level 8000 Memories badge. One randomly picked player will also win the Party Booster next Monday.
You have until 2 August 06:00 EST/ 12:00 CET to post the screenshot and win the Party Booster. The 31 August 2021 is the last day to claim the badge.
Mr Toffee's Memory Lane level 7000 HERE!
This discussion has been closed.