🍬⏳️ Mr Toffee's Memory Lane - Level 7000!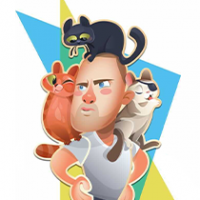 Crazy Cat Lad
Posts: 11,064
Community Manager
👨‍👩‍👦‍👦 New to the Community? Register here in just 2 seconds.
The ten thousand level in Candy Crush Saga is getting closer. A huge milestone in the game's history!
Before we start the ten thousand sugar rush, let's continue the recap of sweet memories in Mr Toffee's Memory Lane.
Level 7000
The seventh millennial level was released in May 2020.
Earlier the same year the Bubblegum Pop had popped in to the Candy Kingdom. A new blocker that also can be helpful on the levels when it starts popping all over the game board.
The Rainbow Rapids made its entrance in May 2020 when level 7000 was released and made the levels even more colourful!
The Frosting, Magic Mixer and Color Bomb also got an update and a new more modern look in spring 2020
Two new characters were also introduced to the Candy Crush family; Casey the Conductor and Licorise. The Community also chose the name for Casey.
Spring 2020 was also the the time when we all played The Crush is Real:
Let's be nostalgic and replay level 7000!
Play level 7000 and share your score by posting a screenshot of the 'Level completed' message here on the page.
Do you remember what you did in May 2020? Were you already at level 7000 in the game that the year? If you do, please also share your memories in your comment.
All players shared their score from level 7000 will get Mr Toffee's Level 7000 Memories badge. One randomly picked player will also win the Party Booster next Monday.
You have until 26 July 06:00 EST/ 12:00 CET to post the screenshot and win the Party Booster. The 31 August 2021 is the last day to claim the badge.
Mr Toffee's Memory Lane level 6000 HERE!
This discussion has been closed.