🐢
Candy Creative Season!
More info about the Candylicious events
HERE!
🔮
Magic Shuffler -
New Booster in Candy Crush Saga!
HERE!
🏃
Candy Spring Race!
Collect badges and win Gold Bars
HERE!
SOOOOO close!!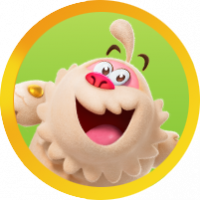 SandMan3425
Posts: 18
Level 2
I have played this level what seems like a million times trying to get sugar stars..... The highest I've gotten was ~425,000.... I just KNEW I got it this time.... 60 points short!!! 1 piece of candy!!! And Tiffi just standing there laughing her tail off at me! 😂😂 Keep laughing... I'm coming for them sugar stars!!