Due to an issue with our servers, on the 5th of July
all Private Messages will be deleted and disabled.
Read more
HERE
🏖️
Sweet Summer Season!
Find all beach season events in July
HERE!
🍬
Which level is the sweetest?
Let us know and win 24h Unlimited Lives!
HERE!
Candy crush tournament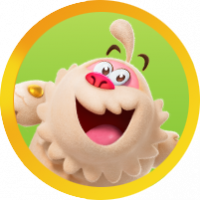 Tallie12
Posts: 34
Level 2
I am so disappointed with candy crush. The start of every week the top 3 who pass levels get a prize. They had an avatar face start at 175 levels! Then the tournament I qualified it said. You play against 50 people and I was way ahead. Not to brag but I live this game. Then when it came to moving to next level I ve been deleted from moving up! After they sayI qualify. Apparently they are taking the top numbers. If that were so I could have done alot better or let me try again in the next qualifying round. What a rotten way to treat your players!