🎁
Sweet Surprise Season!
Delicious December events. Find all details
HERE
🐠
Swedish Fish
New look and design coming soon. Exclusive preview
HERE
Confirmation I made the All Stars Semi-Finals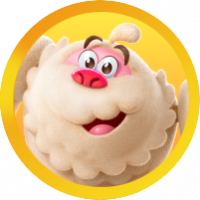 KenTheHawk
Posts: 3
Newbie
I was tracking my progress in the Quarter Finals... and it said I was in 1st position... down to the second the timer ran out. So I believe I made it in... but then the next day, all mention of the All Stars is missing from the Events section (where previous to the Quarters it showed a 'You Qualified' tag.
I'm wondering if as I was watching the leaderboard down to the last second where it showed I won, I was not online and actually did not win the Quarter Finals. Is there any way to verify if I am in... and will be bringing back the All Stars screens in the Event section of the game as the Semis get closer or start??? Or, am I not seeing anything on the Semi Finals because I am out :( ?