🏆️
Candy Cup!
Find out everything you need to know
HERE!
Candy Cup Hub - We would like to hear from you 😃
Click HERE!
Level 10,000 banner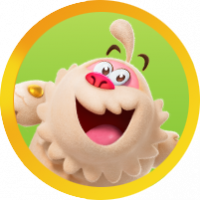 RpM63
Posts: 43
Level 2
Hey crushers...I play CCS on Facebook and also the Win10 version both on the same laptop...both versions are the same game account. When I completed level 9,000 and it's mini game on Win10 the 9,000 banner appeared on both my Win10 and Facebook avatars. I recently completed level 10,000 and it's mini game on Win10 but the 10,000 banner only showed up on Win10 this time...the 9,000 banner still shows on Facebook. Is there a way to fix/update the Facebook avatar?