⚠️
Need help?
Check our FAQ:s first
HERE
Due to an issue with our servers, on the 5th of July
all Private Messages will be deleted and disabled.
Read more
HERE
Gold Bars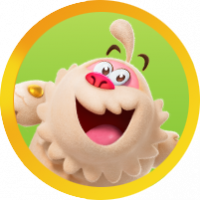 Jimmy_Malik
Posts: 12
Level 2
Hello
yesterday I was playing my all time favourite game Candy crush saga.
While being stuck on a level twice ( on different occasions) I used 2 x 10 goldbars but unfortunally due to some technical issue I couldn't play the level further BUT I did lose 20 gold bars
Kindly would it be possible to have my 20 goldbars back?
Thanks
Jimmy