🐢
Candy Creative Season!
More info about the Candylicious events
HERE!
🔮
Magic Shuffler -
New Booster in Candy Crush Saga!
HERE!
🏃
Candy Spring Race!
Collect badges and win Gold Bars
HERE!
Level 10922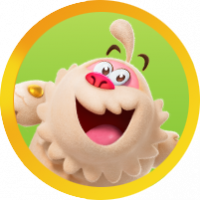 GordyF
Posts: 161
Level 2
This level has 20 moves.
You have three keys to get - They are covered in Jelly and well protected.
With 20 moves you are barely able to get one key.
Checked on YouTube- The video has 30 moves and the keys are free of jelly and less protected. Would take it this was played on a Windows platform.
Why are all platforms on a level playing field?
Android players are getting shafted.
Level 10916 was also impossible with 20 moves and 5 keys to get before you could even begin the level in earnest.
Don't really know why I'm posting this as the administration don't even care