🎵
Music Festival!
Find all season events in August
HERE!
💰️
Pot of Gold!
New golden event in Candy Crush Saga. Find more details
HERE!
☀️
Where do you play Candy Crush Saga summer 2022?
Share your plans and win 24h Unlimited Lives and a Party Booster!
HERE!
Idea, Unused lives bought w/Hard earned gold bars.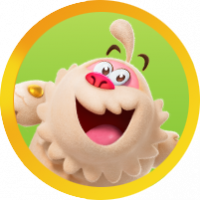 AnnieSays
Posts: 42
Level 2
Why can't we bank leftover moves purchased with hard earned gold bars?
When playing the same CandyCrush game for longer than 2 days, and you get close, but just need one or two more moves to win, and move on.
Game 2749, 10 bars gets you 25 extra moves. I used 2, then as I've done before, I watched 23 moves I just purchased disappear. 😏
Please hit like in numbers too big for CC to ignore. 🙏🍭🍭🍭