Due to an issue with our servers, on the 5th of July
all Private Messages will be deleted and disabled.
Read more
HERE
🏖️
Sweet Summer Season!
Find all beach season events in July
HERE!
🍬
Which level is the sweetest?
Let us know and win 24h Unlimited Lives!
HERE!
Please reassess new conveyor belts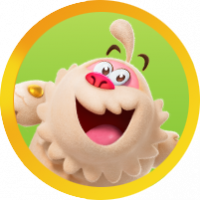 jnr412
Posts: 1
Newbie
I just noticed this morning that the conveyor belt movement (I am on level 5255) has sped up, I am guessing to due a game update rather than something specific about this level.
I find the newer, faster movement of the belt completely jarring in a way that I have never encountered with another game element, and it interferes with the rhythm I have come to expect from Candy Crush over the years.
This may be my idiosyncratic response but it drove me to create an account on this forum to flag it. I kindly ask the game designers to review and consider reverting to the previous conveyor belt movement.
Also, I'm sorry if this is posted in the wrong section of the forum!