🎵
Music Festival!
Find all season events in August
HERE!
🎤
Which music is your favourite in the Music Festival?
Vote and let us know
HERE!
☀️
Where do you play Candy Crush Saga summer 2022?
Share your plans and win 24h Unlimited Lives and a Party Booster!
HERE!
Coconut wheel in wrong spot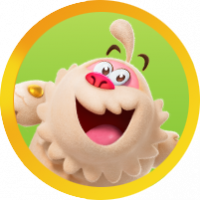 Jared_Buttry
Posts: 265
Level 3
Star tournament. The game developers are idiots. After I activated the coconut wheel booster they put the coconut wheel where the yellow candy is to switch the cherry over to the left & open the board up. After it opened up, tips to get that yellow key? Horizontal stripe won't get it due to licorice being blocked in a locked case. And it won't be quick to bring the last cherry down since I have to spend 7 turns to get the cherry to the 8th column & the bombs rain down to that column.