No Valid Switches?! - Don't immediately fail the level...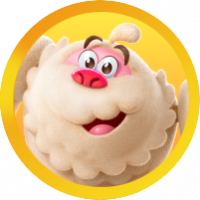 JeffMakesGames
Posts: 32
Level 2
I feel a level should not immediately fail if it cannot shuffle any valid switches.
It should give a new option to use an in-level booster (if they have one) to try and continue and after using one, if there are still no valid switches, attempt a shuffle and see if a move/forced match can be created. If still none can be done, still give the player an option to use an in-level booster to try and continue, or end game.
There have been cases where win streak AND starting boosters together ended up causing a level to fail at the start because none of the specials are next to one another and there are no valid switches.
Perhaps we can start a level, see what it looks like and perhaps then we able to decide starting boosters? I know we have had events where we were able to purposely add boosters to a live level before. (e.g. perhaps add 3 color bombs and 2 coconut wheels to a level, etc.)
This discussion has been closed.