🎵
Music Festival!
Find all season events in August
HERE!
💰️
Pot of Gold!
New golden event in Candy Crush Saga. Find more details
HERE!
☀️
Where do you play Candy Crush Saga summer 2022?
Share your plans and win 24h Unlimited Lives and a Party Booster!
HERE!
Changing Difficulty in levels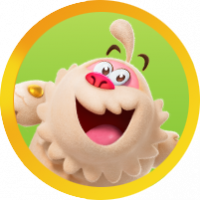 Nigel_Cleaves
Posts: 39
Level 2
I am playing 9886. This has just been changed to nightmarish hard. Yesterday I had played 9883 which was also nightmarish hard. Can KING try not to change levels mid game and disadvantage players. I like many posters in my FACEBOOK group are in the process of leaving this game because some levels can only now be passed with extensive boosters. I myself make a point of having some ready for each nightmarish hard level in each section. It's unfair to players when these extra hard levels often change their status!