🐢
Candy Creative Season!
More info about the Candylicious events
HERE!
🔮
Magic Shuffler -
New Booster in Candy Crush Saga!
HERE!
🏃
Candy Spring Race!
Collect badges and win Gold Bars
HERE!
playing on a pc/laptop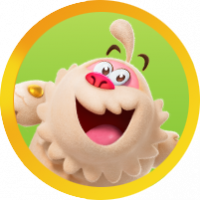 Sharon_Armstrong
Posts: 15
Level 2
I play on my tablet and ipad most times but I also would like to play on my laptop or PC. If I play through facebook, I get this side bar on the rhs of other games which takes up a fair bit of screen so when I am trying to play CCS I am only seeing 3/4 of the screen. Is there another way? Or can I get rid of the side bar?
I have also tried playing through king.com but it wants me to start from at level 1.
Thanks for any help.