⚠️
Need help?
Check our FAQ:s first
HERE
📩
Email notifications
Customise your experience in the forum!
HERE
Having a weird techinical issue...Can anyone help?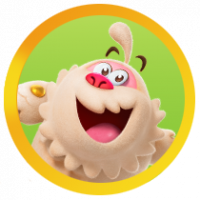 this is on a computer onfacebook...Sometimes, not all the time...when I click on Candy Crush to open it...it directs me to a facebook page for a second and then goes to the app...is this happening to anyone else? just started happening the other day. i inspected the shortcut/link and the link is right and the same/correct...but why does it direct me to an odd facebook page with a foreign name...i noticed this on one other app as well. is it just a glitch or is the app hacked and they don't know it? I haven't seen anyone else report this...just curious. any help appreciated.
Answers