🏃
Candy Spring Race!
Collect badges and win Gold Bars
HERE!
🕑️
When do you play Candy Crush?
Let us know and win 24h Unlimited Lives!
HERE!
🐨👸💃💪
What Candy Crush player are you?
Find out and claim your personal badge
HERE!
10370 impossible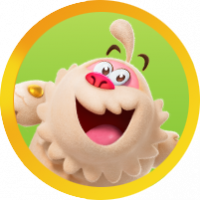 boukehj
Posts: 25
Level 2
I've been at it for a couple of weeks, since it came out on Win10. I'm getting 23 moves, and have never even come close. For a week now also trying it on iOS. I just watched youtube 'no boosters' clip of the level and it started out with 30 moves. Has the number of moves been lowered to make it impossible? Re-installing candy crush did not make a difference. Anyone?