🧁 Cupcake Collection - Help Tiffi collect special cupcake candy!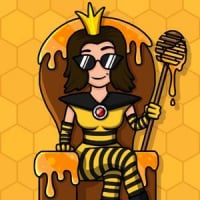 QueenB
Posts: 11,302
Community Manager
Are you ready for another birthday celebration? It's time to collect some Special Cupcakes for the birthday Party 🧁🥳
How to Play? Easy!
All you have to do is collect 10000 purple cupcakes and become the top 10 players who will get an extra sweet reward!
We would love your feedback on Candy's 10-year Birthday events!
Have you been enjoying playing the Cupcake Collection?
What is it about the event that you like?
Is there anything we can improve?
Don't miss out on sharing your feedback about the following:
📊 Vote for your favorite 10th Anniversary event!
🎼 Candy's 10th Anniversary with a New Tune! Are you enjoying it?
👨‍👩‍👦‍👦 New to the Community? Register HERE in just 2 seconds.
Comments