🆙 Update your game to the latest version! (App version 1.188)
_____
🎃  👻 🕸️ Halloween 2020 - Sweeter and spookier than ever in Candy Crush Saga!
HERE!
🍰️ 🎉️ 🎈 Level 8000 in Candy Crush Saga! Let's make the biggest cake together!
HERE!
🍬 🍬 The Candy Necklace in Candy Crush Saga!
HERE!
/ / 🎯 Level complete messages improvements! More info
HERE!
🏆🥇 Win Gold Bars and exclusive Community badges
HERE!
Candy Crush lives being taken away and not receiving.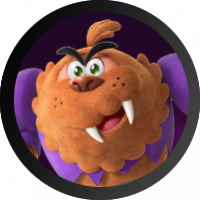 Jeannie_Brown
Posts: 19
New Bee
When are you going to get someone who is smart enough to figure out the problem with not getting lives and lost of all the lives you saved.  This is so ridiculous and rude to leave the game players out in the cold.  I think players has been hanging on way toooooo long.