Hello everyone, 
Some of you may have noticed that Candy Crush Saga has now a new, still blue, Account button under "Play".
This is to bring both Kingdom and Facebook connection options into one place. 
When you click on "Account" you will see this view. Arrows indicate which option you should select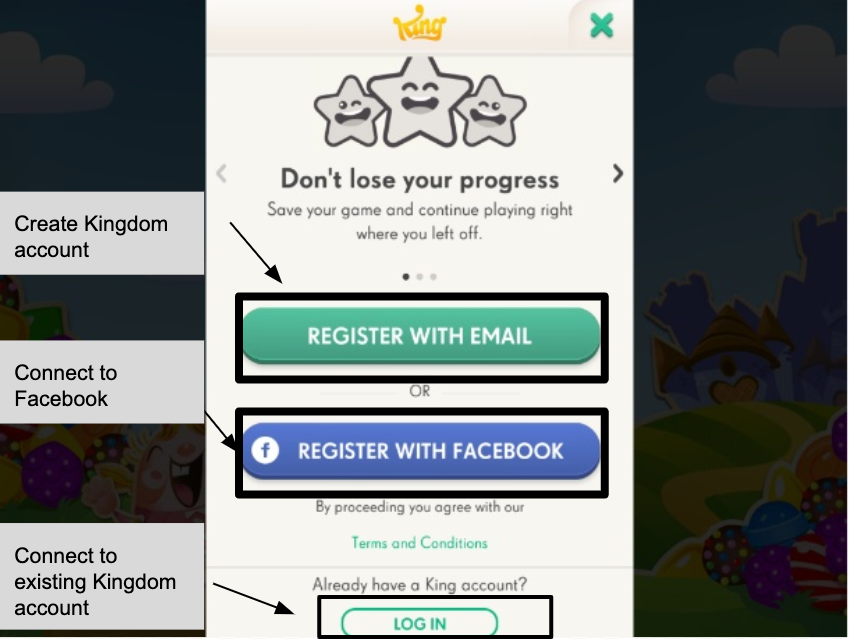 Sending lives to friends 
The account button is under send lives as well. This isn't connected to sending lives process - you will be able to send lives through the "heart + envelope" icon right next to your friends avatar. Once the button has turned green, the life has been sent out. 
Requesting lives is still done through the heart icon at the top of your game map. 
The process is very new so please bear with us while our Developers are perfecting it. 
I hope this helps to get used to the new My Account button. 

New to Candy Crush Saga or Community? Check out Beginner's Corner
here!
New competition in Candy Crush Saga! Check it out
here!
New Superstar competition in Blossom Blast Saga
here!